Benefits for Investigators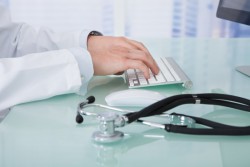 Fast
Instant feedback really helps while the subject is still in the research site.
Confidence
Confidence in prescribing concomitant medication is greatly increased. Drugs are shown as being definitely OK, (and not having to worry if it has subtle effects such as Cytochrome effects).
Wizard
The simple to use Wizard saves time by accurately finding the drugs quickly and easily.
Subject Module
Use of the Subject Module saves even more time because the drugs are remembered from one visit to the next.
Easy Login
One login takes you straight into the Project and Country, ready with all the drug rules, settings and translations.
e-Learning
A set of eLearning modules quickly trains Investigators and site staff on the use of the Wizard – all in the language of the trial.